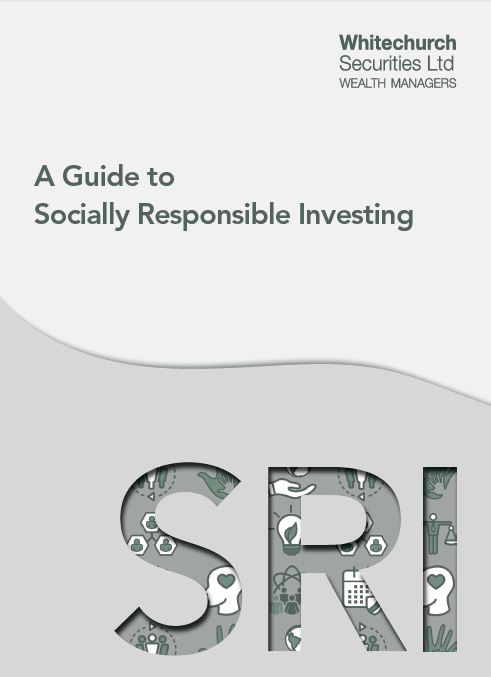 Socially Responsible Investing (SRI) Guide
Clients will have a lot to digest during your ethical discussions, so it is useful to give them our Socially Responsible Investment (SRI) guide to take away and read through. It covers topics such as the investment screening process, thematic investing and a jargon buster.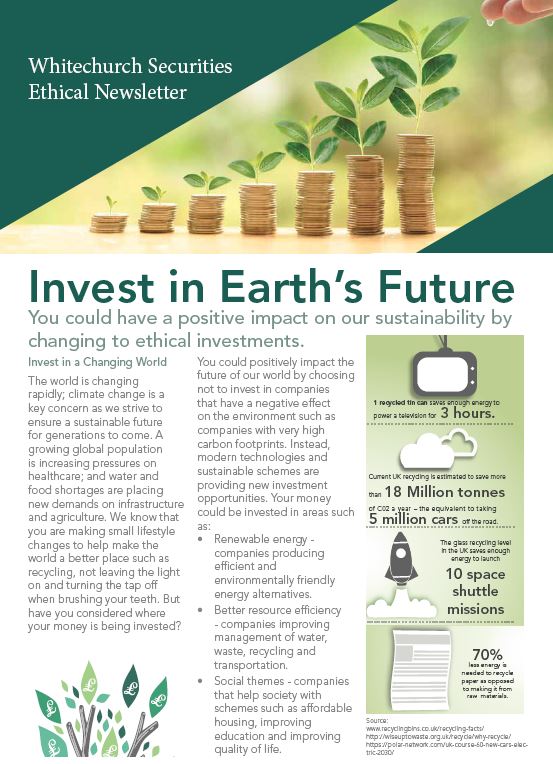 We have designed a Green Newsletter for your clients to highlight what their money is put towards within ethical portfolios and what investments are avoided. Our newsletter also provides a case study to explain how ethical investments can be split to provide both income and yield, as well as a demonstration of our three year performance figures.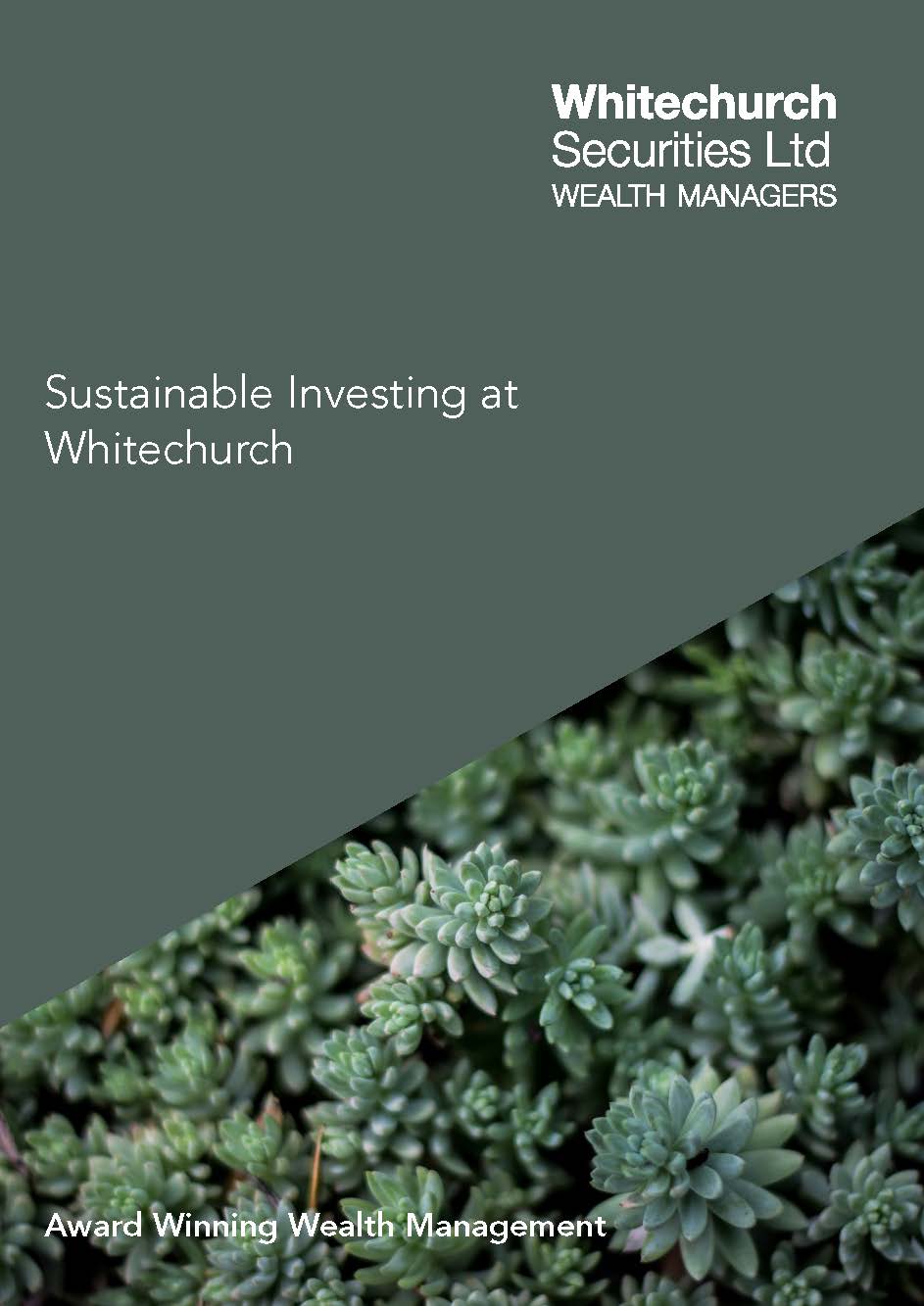 Sustainable Investing with Whitechurch Brochure
Our brochure contains information about Our Ethical Investment Philosophy and the Sustainable Investment solutions we offer at Whitechurch.