Retirement is one of the most significant lifestyle changes that most people will ever have to go through. Several factors need to be considered to best prepare yourself and your family for those potentially long years in retirement.
We produced a checklist to help you assess the key details to consider and, if necessary, alter so that you can plan effectively for your retirement.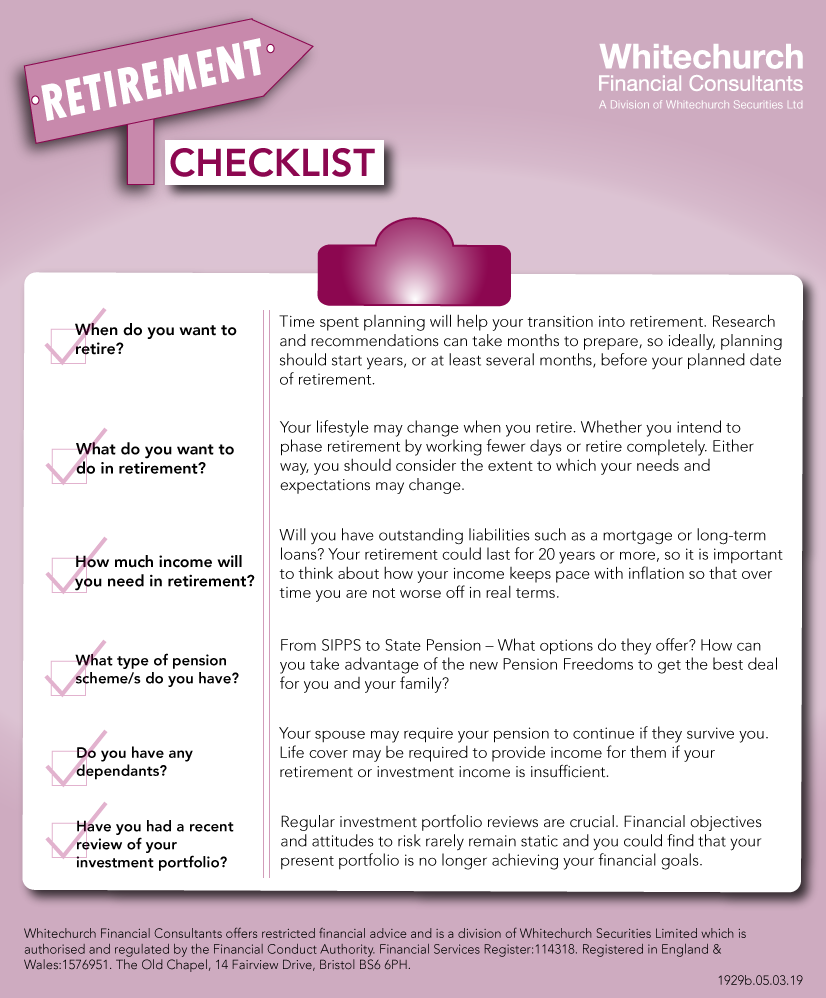 There is a lot more to Pensions and Retirement! click here for a free consultation, with no obligation.