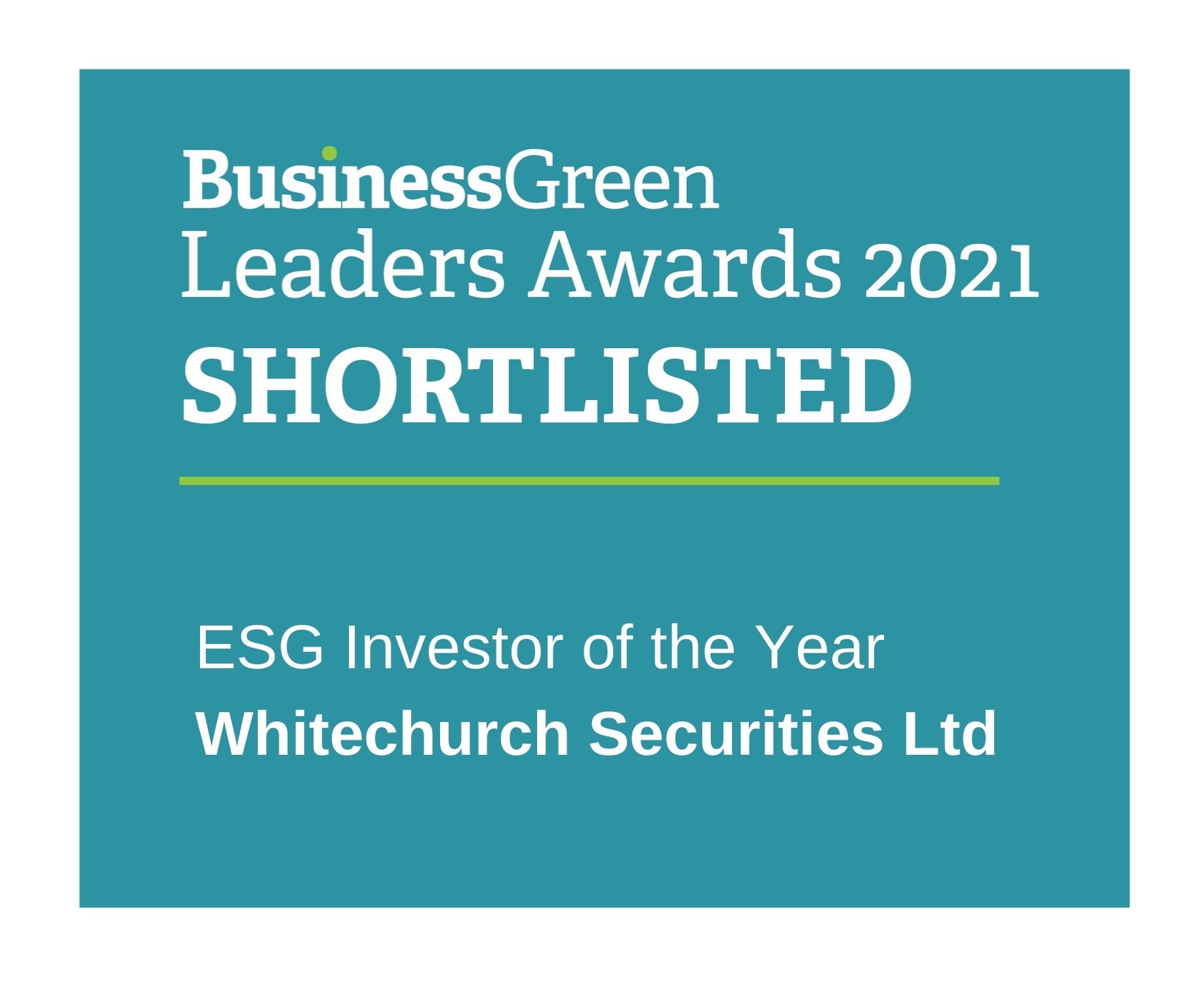 ESG Investor of the Year Shortlisting
Business Green Leaders Awards 2021
Whitechurch is proud to have been shortlisted as ESG Investor of the Year for the Business Green Leaders Awards, celebrating the many achievements of the green economy ahead of the COP26 Climate Summit in Glasgow. This was the 11th anniversary of the BusinessGreen Leaders Awards, the UK's most prestigious green business awards and was an epic celebration of the best of the green economy. We were the only DFM listed in this category this year.
If you would like to know more about our ethical and sustainable investment options, please click here.
To see our other awards & acrreditations, please click here.
---
Important Notes: This publication is approved by Whitechurch Securities Limited which is authorised and regulated by the Financial Conduct Authority. All contents of this publication are correct at the date of printing. We have made great efforts to ensure the accuracy of the information provided and do not accept responsibility for errors or omissions. This publication is intended to provide helpful information of a general nature and is not a specific recommendation to invest. The contents may not be suitable for everyone. We recommend you take professional advice before entering into any obligations or transactions. Past performance is not necessarily a guide to future performance. Investment returns cannot be guaranteed and you may not get back the full amount you invested. The stockmarket should not be considered as a suitable place for short-term investments. Levels and bases of, and reliefs from, taxation are subject to change and values depend on the circumstances of the investor.