Whitechurch has launched it's very own educational Sustainable Vlog series, hosted by our ESG Investor Relations Specialist.

We will be covering a range of sustainability topics, simply click on the images or links below. If you would like to hear about a particular subject, please get in contact here.

If you would like to find out more about our Sustainable Investment Solutions please click on the links below or get in touch.
I'd like to speak to an adviser
---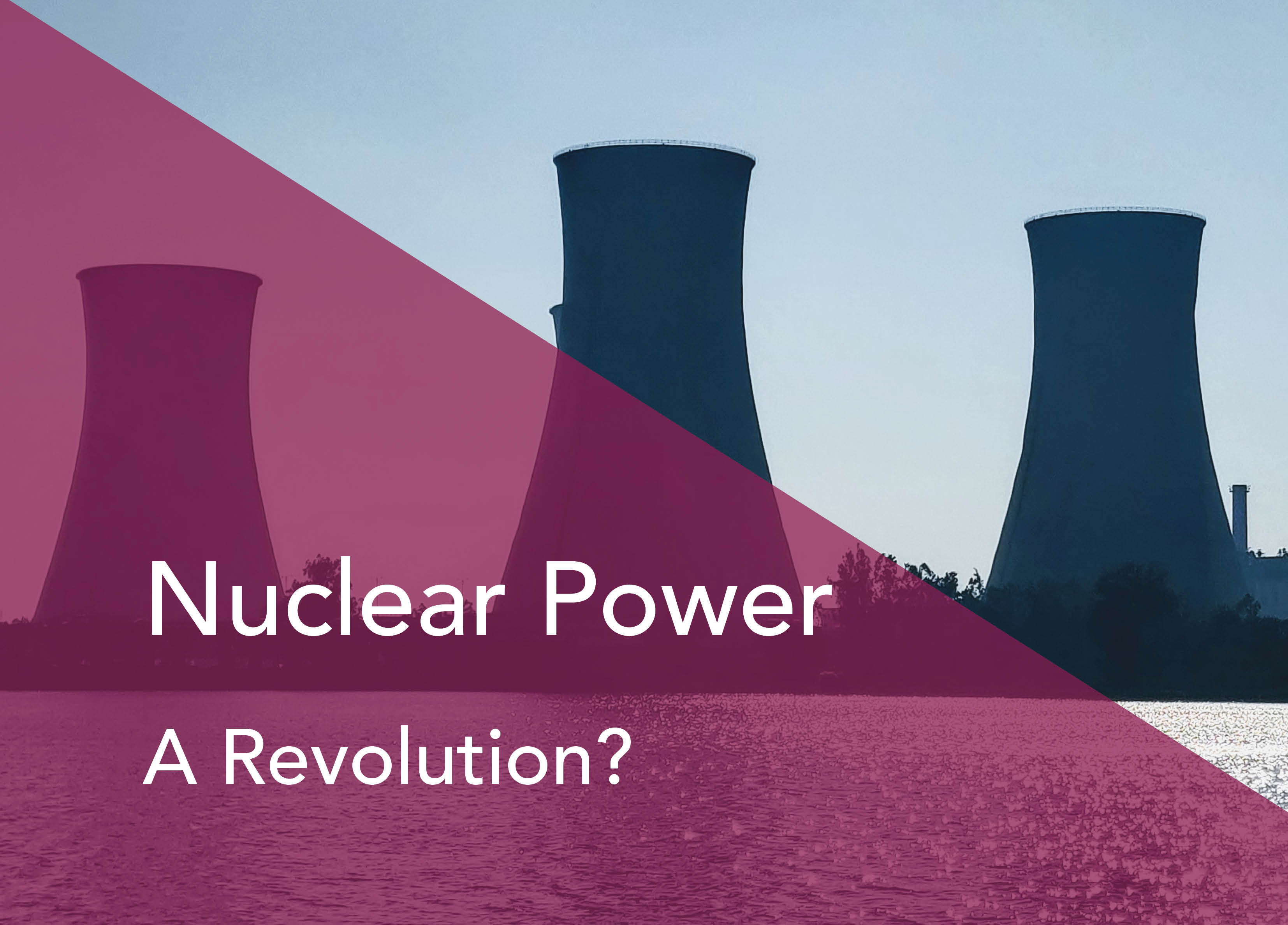 The first topic up for discussion is Nuclear Power and the rise of Small Modular Reactors (SMRs). If videos aren't your thing, we also have the information in blog format available for you to read at your leisure. Click here to read the blog: Nuclear Power, A Revolution?
---
DISCLAIMER: This is a discussion piece produced by Whitechurch Securities Ltd (WSL). Opinions expressed within this article are those of the author and do not necessarily reflect those of WSL. Reference to individual companies is purely for the sake of discussion and should not be considered investment advice.

Important Notes: This publication is approved by Whitechurch Securities Limited which is authorised and regulated by the Financial Conduct Authority. All contents of this publication are correct at the date of printing. We have made great efforts to ensure the accuracy of the information provided and do not accept responsibility for errors or omissions. This publication is intended to provide helpful information of a general nature and is not a specific recommendation to invest. The contents may not be suitable for everyone. We recommend you take professional advice before entering into any obligations or transactions. Past performance is not necessarily a guide to future performance. Investment returns cannot be guaranteed and you may not get back the full amount you invested. The stockmarket should not be considered as a suitable place for short-term investments. Levels and bases of, and reliefs from, taxation are subject to change and values depend on the circumstances of the investor.

Data Protection: Whitechurch may have received your personal data from a third party. If you invest through us, we may use your information together with other information for administration and to make money laundering checks. We may disclose your information to our service providers and agents for these purposes. We may keep your information for a reasonable period in order to manage your investment portfolios. We record telephone calls, to make sure we follow your instructions correctly and to improve our service to you through training of our staff. You have a right to ask for a copy of the information we hold about you and to correct any inaccuracies. When you give us information about another person you confirm that they have appointed you to act for them; that they consent to the processing of their personal data, including sensitive personal data and to the transfer of their information and to receive on their behalf any data protection notice.

Whitechurch Securities Limited is authorised and regulated by the Financial Conduct Authority. Financial Services Register No. 114318.

Registered in England and Wales 1576951. Registered Address: C/o Saffery Champness, St Catherine's Court, Berkeley Place, Bristol, BS8 1BQ Correspondence Address: The Old Chapel, 14 Fairview Drive, Redland, Bristol BS6 6PH Tel: 0117 452 1207 Web: www.whitechurch.co.uk